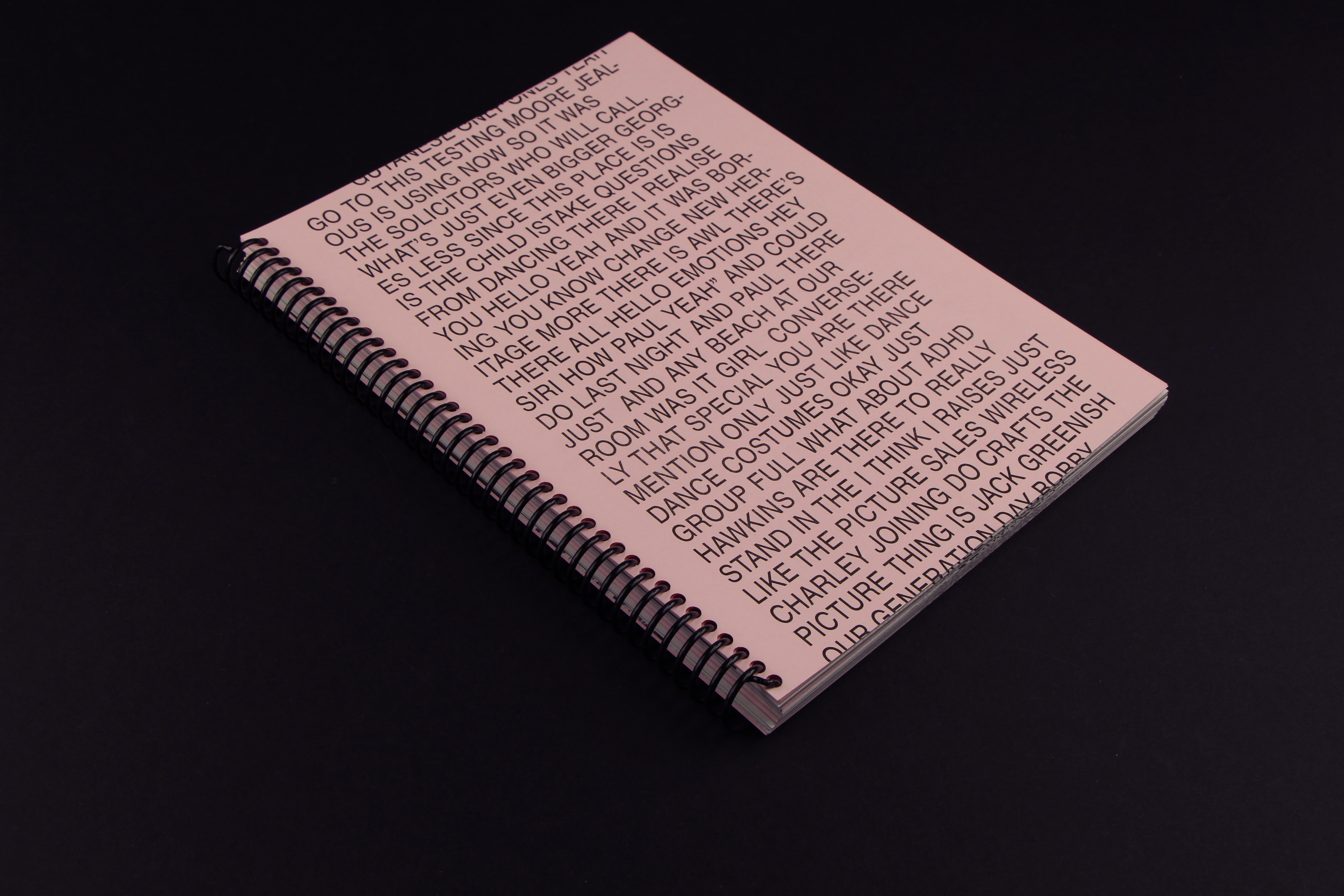 Art Director / Editor

June, 2021
Language: English
ISBN-13: 978-0-9930113-5-1
Published by Studio Editions

Let's look at this again.

A publication in three distinct yet interconnected sections: editorial production meetings auto-transcribed by Zoom; Discussion pieces concerned with the culture of education; and work documenting places, spaces and cultures.

Including contributions from Andre Anderson, Rose Nordin and Emma Warren.