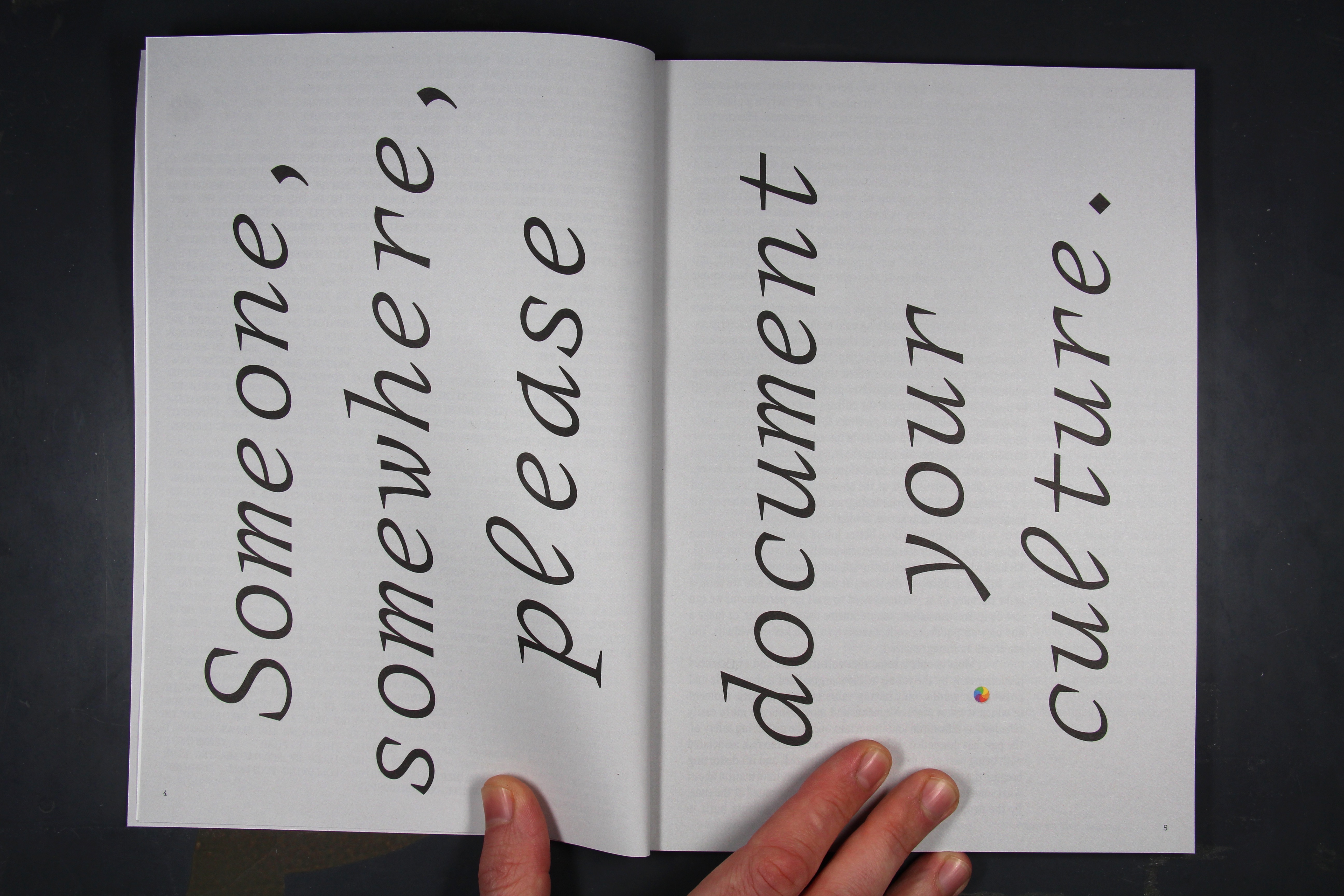 Editor / Contributor

June, 2020
Language: English
ISBN-13: 978-0-9930113-4-4
Published by Studio Editions

Someone, Somewhere, Please Document Your Culture.

A publication that explores the importance of documenting our lived experiences. Including two projects from Over 50's Bingo at the Deaf Club and film stills from I Don't love soccer but my Sister Does.

Contributions from Iain Foxall, Craig Oldham and Emma Warren.